2016 Riesling Appassimento
25.00
2016 Riesling Appassimento
25.00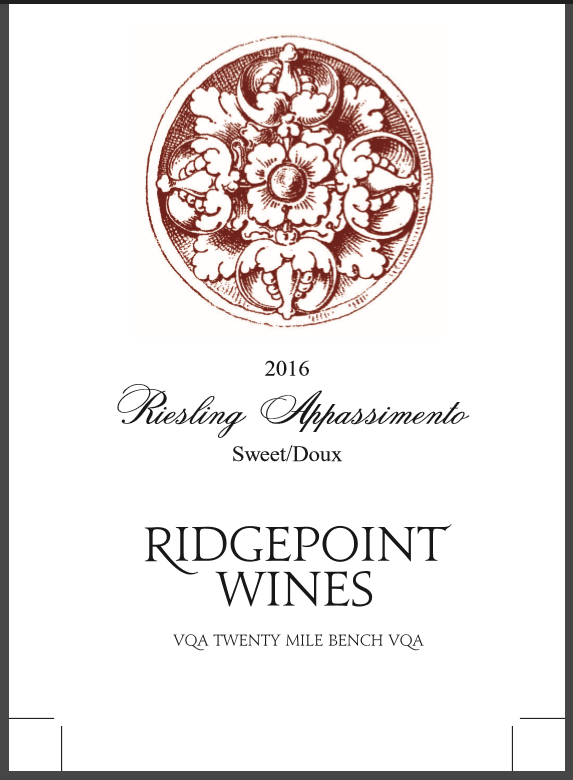 VQA Twenty Mile Bench VQA
This wine was made from Riesling grapes, which were hand harvested and naturally dried for 45 days prior to being fermented. This wine, which was barrel fermented, displays beautiful aromas and flavours of dried peach, apricots, honey and lime.
10.5% alc./vol. 375 ml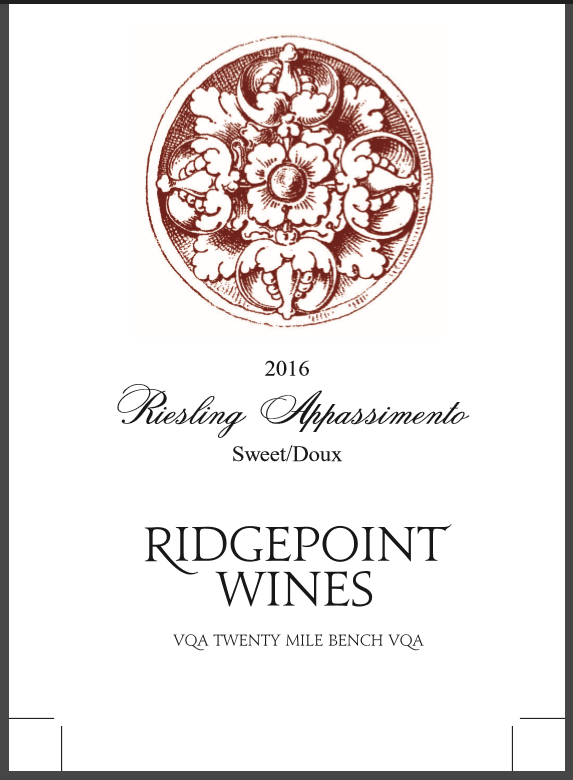 We encourage you to visit us at our Retail Boutique to sample and purchase our wines.
If you are unable to visit us, you can order our wines for delivery by completing the attached form and faxing it to us.
Fax: 905.562.8855
[wpi_designer_button id=175]
We ship wine only in Ontario, and someone 19 years of age or older must be present to receive the order during regular business hours. We accept payment by Visa, Amex or Mastercard.
Minimum Order
There is a one case (12 bottle) minimum order, but mixed cases are welcome. Wine prices include all applicable taxes, but taxes are extra on the Shipping fees (see below).
Shipping Fees
The customer is responsible for shipping fees. Shipping fees vary between $15 to $20 depending on location. GST will be added to shipping fees.